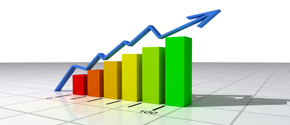 From strategy to execution, Maymorn Solutions works with organizations in the health, public service and private sectors to develop the analytic capabilities required to outperform the competition.
Enterprises today need insight into processes and results that will drive the right decisions to deliver sustainable business performance. Business leaders, who master the process to capture, store and translate enterprise wide data into actionable business insights, will continue to outperform competition.

Maymorn Solutions Analytics and Information Management services help customers accelerate enterprise wide performance through smart, agile and integrated analytical solutions and frameworks. By bringing together the combined expertise of Analytics, Business Intelligence, Performance Management and Information Management, we help customers derive valuable insights, make informed decisions and drive revenues by harnessing and leveraging enterprise information.

We offer comprehensive services across:

Business Analytics
Business Intelligence and Performance Management
Information Management
Through our comprehensive Analytics and Information Management offerings, you can derive valuable insights, improve your visibility and build agility into your entire decision making process. It's this agility that your business requires to thrive even as financial conditions continue to change.