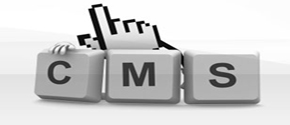 Give your business an Edge with picture perfect solutions.
As is widely known, fresh and continually updated web content is what lures visitors to repeatedly come to the same site and linger there for long. To achieve this, you need to evolve and put in place effective content management solutions capable of an array of functions like web-based publishing, format management, revision, indexing, search, and info retrieval.

Maymorn Solutions develops and offers appropriate Content Management Systems (CMS) aimed at helping small to large enterprises manage their website content easily through texts, graphics, videos, documents, pictures, images etc., exercise effective control over all forms of data, allow users to selectively view and/or edit content, facilitate convenient storage and easy retrieval of information, check repetitive input and overall improve inter-communication amongst users.

For it to serve its intended purpose effectively and efficiently, the CMS we offer will manage the entire content using a set of well-conceived rules, processes and workflows. The CMS which we design - keeping your specific needs in mind - will be of such type as to aid you streamline your web processes leading to healthy, cost-effective and flexible information architecture.

The CMS will permit even non-technical persons to publish their content with ease and because of removal of all technical hurdles, the CMS will eliminate the need for training and your IT department will also be relieved of frequent and persistent demand for changes to the website.

Security is a key issue and more so, when it comes to intranet and the CMS we offer will facilitate enhanced content security. It will determine who can publish to the website and who should be allowed to view what content and you can sedulously track who is publishing what content.

We design customized Content Managemant Systems and wherever necessary work on existing CMS like Drupal, Joomla, Wordpress and Expression Engine.