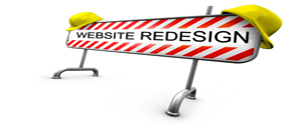 We believe in offering high quality services using modern technology and innovative techniques
Redesigning you website periodically is probably the easiest way to engage your audience and build your brand name. Analyzing few basic but necessary questions can help you decide on website redesigning.Some of these questions are, does the website comply with the current standards? Does it satisfy the online marketing objective? Does the website's look appeal to the current audience and modern trends? Is it user friendly and easy to navigate?

The changing technology and trends, changes in search engine rules, changes in your company or you products and services make it necessary for timely overhaul of your website. We at Maymorn Solutions help you in redesigning your website to attract more traffic. We also completely redefine your website to be an extension of your company and to make it SEO friendly.

During your website redesigning, our team first understands your market and includes several factors to give your website a fresh and attractive uplift. We provide your website with a customized and creative design and improved layout which is completely user friendly. We understand the market of different sectors and include factors during website redesigning which convert visitors into customers.

Maymorn Solutions make it possible for you to have a website which is Search Engine Optimized, which hasdifferent browsers compatibility, standardized content, and is on par with the current market trends. We take the process of website redesign seriously and examine every aspect of your website to optimize all your webpages.